GERT EMMENS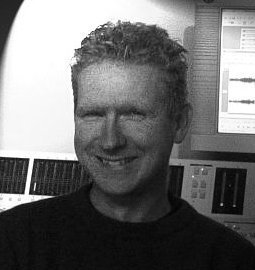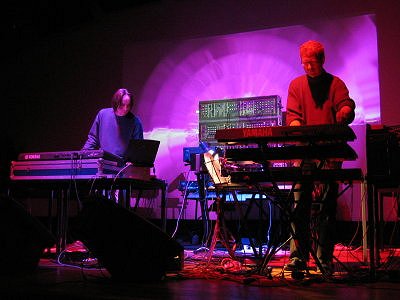 BIOGRAFIA/BIOGRAPHY
From of a very young age I have been drumming and playing keys.
Had classical training on both. During the seventies I started making my own compositions with a rather limited equipment.
Strongly influenced by Klaus Schulze at that moment.
Later on, during the first half of the eighties, I got more influenced by Tangerine Dream, Vangelis, Kraftwerk and some of the popsynth bands that became popular then, like Depeche Mode.
At the same time I started drumming in bands, mostly (prog)rock and fusion orientated. During the eighties a played keys in quite some bands, again mostly progrock and fusion oriented.
Played keys in the band from Leo van de Ketterij (known as guitarplayer from the famous band Shocling Blue) for a while.
During the second half of the eighties I lost interest in the Electronic Music scene.
Sold all of my analog equipment (how I wish now I never have done that).
It was the time of the DX7.... In January 1995 I released my first album, Light The Light.
Pop music with some fusion, funk, electro and more influences.
Must be in 1995 also that I bought an old analog synth again, which got my interest back in the Electronic Music scene.
I found out by then the the EM-scene had lost much of its popularity.
Started composing EM again, but was searching for a style during the first years.
Still have hours of music of that period that no one ever heard.... In 1997 I was one of the winners of a contest for EM-compositions.
The prize was to have the winning track released on an album. That got me on the EM-track for real. Got contracted in 1999 at the Alfa Centauri label.
Released two albums at that label: Elektra (1999) and Asteroids (2001), Switched to Groove Unlimited in 2002. Released 10 solo albums so far at the label (November 2011).
I am into two structural collaborations in the EM-scene: with Ruud Heij and with Cadenced Haven.
Besides that, I had quite some separate tracks on samplers that you won't find on my albums, and ''1 track collaborations'', with Ron Boots, Remy, Embrace and others.
Besides the EM-projects, I am working on a progrock album, which I hope to release in 2012.
I would call my EM-music a mixture of Berlin School orientated sequencer music with melodic progrock.

Copyright by Gert Emmens

OBSCURE MOVEMENTS IN TWILIGHT SHADES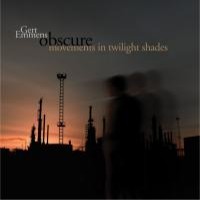 | | |
| --- | --- |
| Label: | Groove Unlimited |
| Anno pubblicazione/Released: | 2003 |
| Valutazione: | |
| Rarità : | |
Lista dei brani/Tracks list
1 The Day The Wind Blew Out The Light
2 Obscure Movements In Twilight Shades
3 Entering The Dark Depth
4 Voice From The Past

La recensione/The review
Gert Emmens: Minimoog, Multimoog, Moog Sonic Six, Polymoog and Korg 800 DV


Italian Version

Obscure Movements In Twilight Shades (composto da Gert Emmens esclusivamente per il suo concerto al E-Live Festival, nel settembre 2003 a Eindhoven-Olanda) è uno straordinario e suggestivo cd, un coinvolgente viaggio attraverso le più dolci melodie, caleidoscopiche sensazioni, esclusive, affascinanti e rilassanti atmosfere.
I suoni sono in grado di evocare paradisi astrali e anche di rapire l'ascoltatore in un morbido abbraccio con il musicista.
Molto impressiva Voices From The Past.

Grande!!!


English Version

Obscure Movements In Twilight Shades (composed by Gert Emmens exclusively for his concert at the E-Live Festival, on September 2003 in Eindhoven-Netherland) is an extraordinary and suggestive Cd, an absorbing journey through the most sweet melodies, kaleidoscopic sensations, exclusive, fascinating and relaxing atmospheres.
The sounds are able to evoke astral heavens and also to envelop the listener in a warm embrace with the musician.
Voices From The Past is very impressive.

Great!!!

Demetrio Cutrupi