COCTEAU TWINS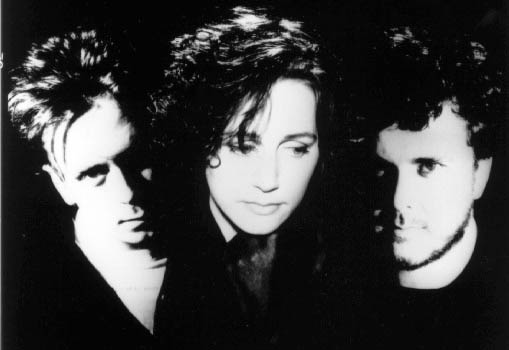 BIOGRAFIA/BIOGRAPHY
I Cocteau Twins sono gli inventori del Dream Pop o Ethereal Pop, genere musicale caratterizzato da ritmi post-punk e melodie pop.


HEAD OVER HEELS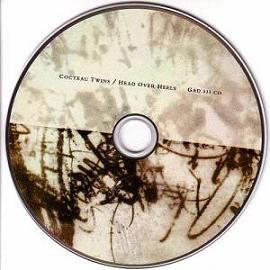 | | |
| --- | --- |
| Label : | 4AD |
| Anno pubblicazione : | 1983 |
| Valutazione : | |
| Raritā : | |
Lista dei brani/Tracks list
1. When Mama Was Moth
2. Five Ten Fiftyhold
3. Sugar Hiccup
4. In Our Angelhood
5. Glass Candle Grenades
6. In The Gold Dust Rush
7. The Tinderbox (Of A Heart)
8. Multifoiled
9. My Love Paramour
10. Musette And Drums

La recensione/The review

Elisabeth Frazer: vocals

Robin Guthrie: guitar, drum maschine


Meno di un anno dopo l'uscita di Garlands (4AD 1982 GB), quando esce Head Over Heels, i Cocteau Twins sono giā un duo, ovvero Robin Guthrie ed Elizabeth Frazer, fra i quali si č creato un solido legame sentimentale.
Infatti, nella primavera del 1983, nel bel mezzo di una tournče europea con gli Orchestral Manouvres in the Dark, il bassista Will Heggie decide di andarsene.
In Head Over Heels i Nostri sono alla chiara ricerca di una dimensione eterea ove far galleggiare il canto di Liz, intento a creare affreschi melodici, e un sound elegante, esoterico e colto, caratteristiche che diventeranno i tratti distintivi delle sonoritā del gruppo negli album a venire.
Le canzoni sono caratterizzate da atmosfere fluide e raffinate e tra esse sono da ricordare soprattutto l'opener When Mama Was Moth, Glass Candle Grenades e The Tinderboz (Of a Heart).

Demetrio Cutrupi