AMESTIGON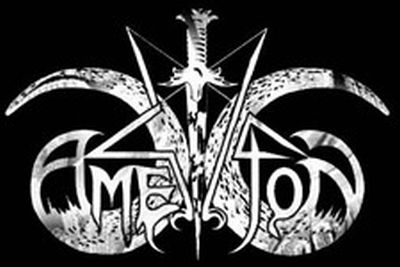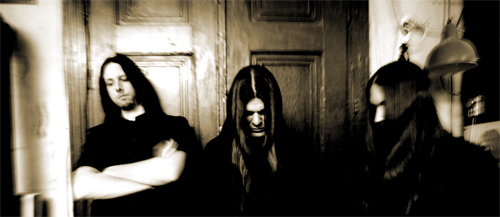 BIOGRAFIA/BIOGRAPHY
Amestigon, one of the oldest back metal bands in Austria, was founded in 1993 by Tharen and Thurisaz. Since the release of the first demos, "Through the Ages we preserve..." and "Mysterious Realms", members of Abigor regularly contributed to the recordings as guest musicians.
Following the two demos, a split-CD with the Austrian folk metal band Angizia and the MCD "Höllentanz", the members of Amestigon parted ways, citing personal reasons as well as the lack of a steady line-up.
This separation also marked the end of Amestigon's cooperation with Napalm Records, who had originally signed the band.
In 1998, Tharen, wanting to involve himself once again in the black metal realm, gave the band new life.
He came into contact with Herr Wolf, who joined Amestigon in the winter of the same year. Shortly thereafter, Silenius and Lanz completed the line-up, and Thurisaz left the band to eventually take over vocal and bass guitar responsibilities for Abigor.
Amestigon produced a promotional in 2000 ("remembering ancient origins", 5 Songs; ~25 min.), which includes material from the years 1995 to 1999, which was limited to 100 copies and sold without any professional distribution by the band themselfes.
2002 Amestigon released their last album so far, a split CD with Hellbound through Millenium Metal Music which was limited to 999 copies.
In May 2009 Amestigon finished the production of their new release - Sun of all Suns - which is the first full length album in the history of the band. The base is Black Metal in the original vein but the songs are also featuring various other musical influences. With Hau Ruck! a competent label has been found to release this masterpiece of destructive art within the following months.

Copyright by Amestigon

SUN OF ALL SUNS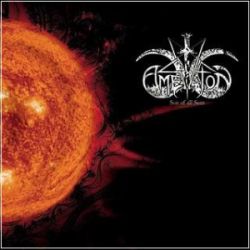 | | |
| --- | --- |
| Label : | Napalm Records |
| Anno pubblicazione : | 2010 |
| Valutazione : | |
| Rarità : | |
Lista dei brani/Tracks list
1. Autophobia
2. Sun Of All Suns
3. Daymares, Ketamine & Misanthropy
4. Satanic Flesh
5. That Which Is Falling...
6. Mary Go Round

La recensione/The review
Personnel:

Silenius - Vocals on That Which Is Falling...

Tharen - Drums, Vocals, keyboard

Albin Julius - Harmonium on Autophobia and on Satanic Flesh

English Version

Finally, after more than 15 years of haunting existence, Amestigon releases its first full length album.
Various EP's and contributions to split-CD's bridged the long wait for the eagerly anticipated Black Metal Masterpiece "Sun of all Suns".
As suggested above Amestigon stands for pure Austrian Black Metal Art.
Thematically the album is located between the occult and ethics of cruelty, sociopathy and abuse.
On this mission Amestigon is supported by Summonings Silenius and Albin Julius himself as guest musicians. Be aware to dive into a world of penetrating pain.
Comes in nice Digipak and 8 page booklet.



Demetrio Cutrupi